Here's a quick recap of how our members had gone on this month.
– On the same day as placing second in the Club's Hill Climb on Gun Hill, Tony Cope headed over to Monsal Dale in the Peak District to take part in the famous Monsal Hill Climb which is ran by Sheffrec Cycling Club. Tony produced a great ride to finish 10th overall in the Veteran Category and 47th overall out of 145 riders with a time of 01:43. Great effort Tony.                                                                                                                     –  On the 11th of October, Rob Howson took part in the Mow Cop Hill Climb which is ran by Lyme RC. Dubbed the Killer Mile for its steep and challenging sections Rob produced a strong ride to finish 11th out of 61 riders, with a time of 05:05. Well Done Rob.

– On the 18th of October, Tony Cope took part in the Riber Hill Climb which is ran by Matlock CC. Climbing up to Riber Castle which looks over Matlock, it's a challenging climb with a maximum gradient of 25%. Another great ride from Tony saw him finish 1st in the veteran category and 19th overall out of 39 riders.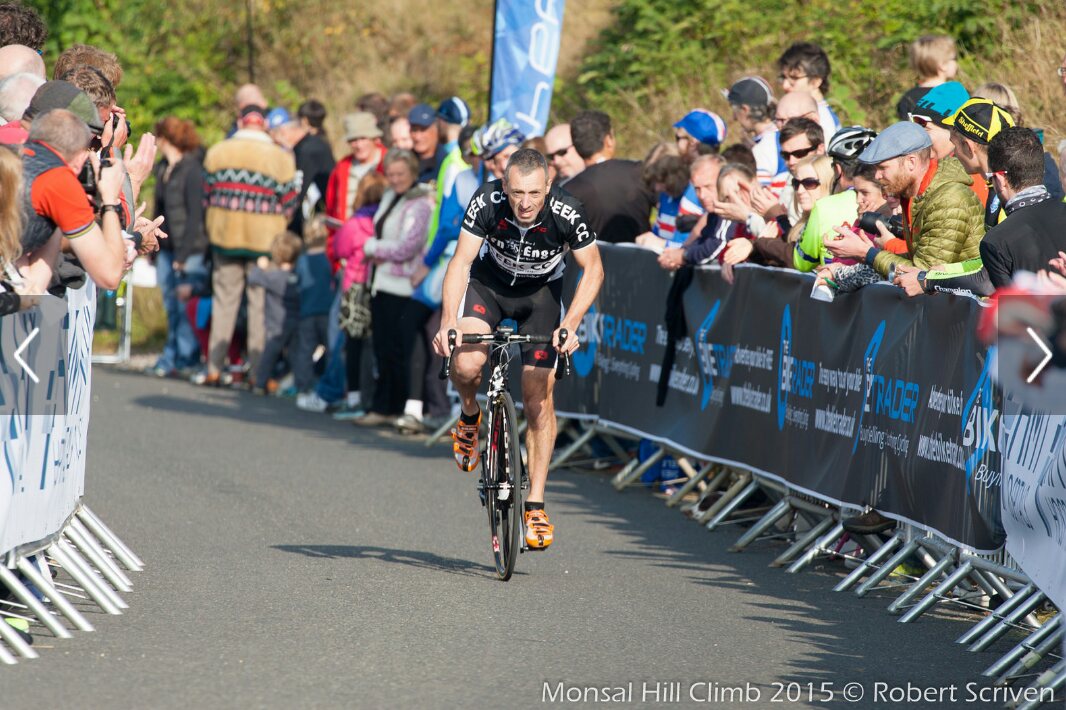 Tony Cope taking part in the Monsal Hill Climb 2015