A large turn out of riders for the ride to Goostrey, many riders from the eight AM group which might explain the Mach one pace all the way. We set out via Rudyard and  Gawsworth before reaching Broken Cross where we crossed the main Mac road and on to Alderly Edge. At this point in the ride, I had no idea where we were but we may have ridden through Marthall and Over Peover? I apologise for not knowing Cheshire very well but lack the income to ride around there!. We had a enjoyable Coffee and Cake at the cafe and all riders were able to carb load for the ride back.
We headed back to Leek by the club route to Jodrell Bank in reverse and arrived back in leek at eight minutes past one after a tough fifty four mile ride. Thanks to Phil G for guiding us around the fine, Cheshire lanes.
Nick A, Last seen  somewhere in Cheshire.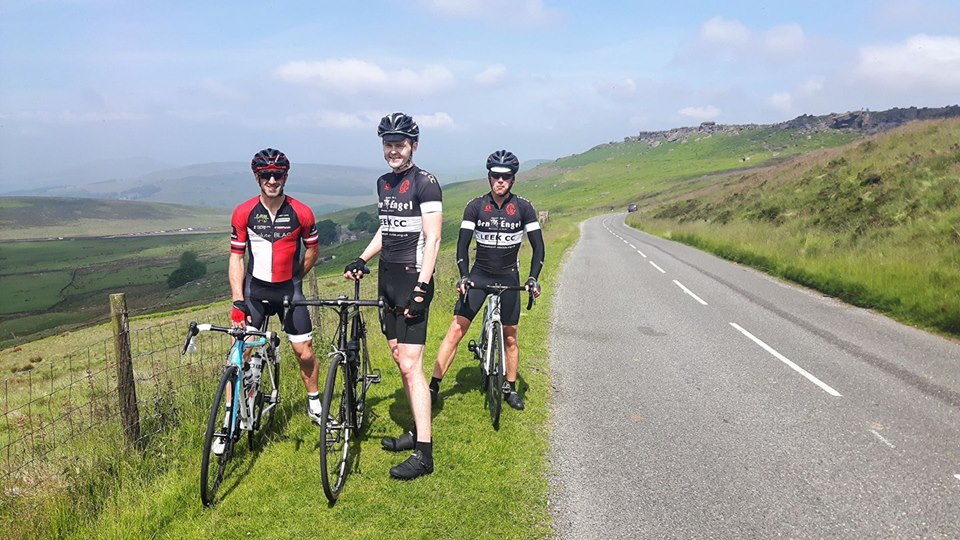 Above is a photo from the 8am Club Run, who rode over to Hathersage, a decent 70 mile ride into the Peak District.