A large crowd of sixteen riders braved the drizzle and headed out to Eyam.  We rode out along Buxton road and turned for Thorncliffe and headed on to Morridge where the weather turned and visibility was poor but once we dropped down in to Warslow, it cleared. We rode on through Hartington and on to Longdale. We re-grouped at Parsley Hay and had a fast descent in to Monyash where a brief stop was made to see if all were willing to continue to Eyam. We pressed on and dropped down Sheldon Bank and on to Ashford where Rich W continued on to ride back to Leek. The rest continued on to Hassop and in to Calver. As we turned for Eyam, Rich C had a puncture but we could smell the coffee and so carried on, unaware he was missing until we had arrived at the cafe. He soon caught up and even ended up being served first. The cafe was wonderful and we were made very welcome, with jugs of coffee brought out even before food orders had been taken. The cakes were great, so much so that Rachel could not finish hers and so we all helped out to solve that problem! I noted while waiting to use the toilet, that there was a framed picture informing me that it had been twined with a toilet in Pakistan, I am not making this up and Phil S took a picture to prove it!
It was so nice that we prepared to leave with the speed of Boris Johnson MP about to write a letter of apology but soon we were back on the road, heading to Foolow. Here we turned to head in to Tideswell and in to Millersdale and tackled the long climb out of the valley. We again re-grouped at Brielow bar and headed to Longnor. At this point, there was some confusion over which route to take as one group went straight on to Glutton Bridge while another went around Earl Sterndale and up to Longnor but we soon met up again and rode up to Newtown where two groups split up, one to Morridge and one via Reapsmoor. The visibility was still poor on Mooridge and we were glad to drop down in to Leek. I turned off in Thorncliffe to head home so the log ends here but hope all riders enjoyed the fifty mile ride. Thanks to Rich C for leading the ride and sorry we lost you in Eyam!.
Nick A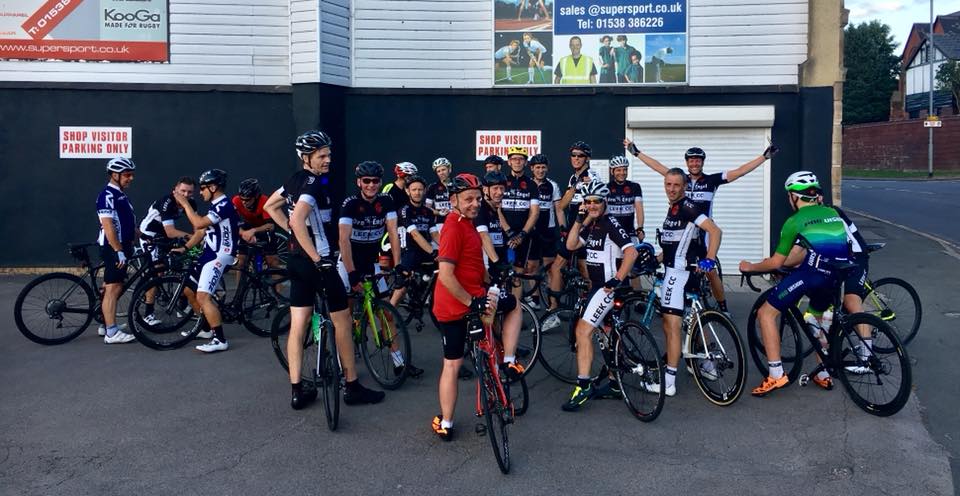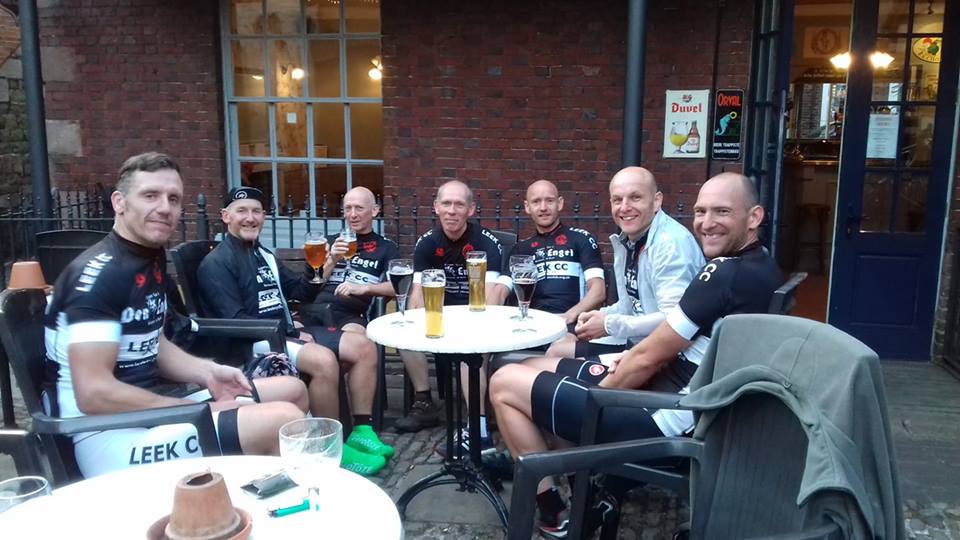 Above are a couple of photos from our very successful Thursday night Chain-gang rides, which take place throughout the year.