"You can't buy happiness but you can buy tea and that's kind of the same thing" (Sign outside the cafe)
A large turn out of 15 riders set out for The Longshawe Estate, near Grindelford. We set out along Buxton Road before turning for Thorncliffe and the climb to Morridge that soon warmed us up. We dropped down through the mist in to Warslow and on to Hulme End before reaching Hartington. We took on the steady climb to Newhaven before heading in to Youlgreave and Bakewell. The sprinters took off like western leaders fleeing a invite to a Saudi get together and so ended up on a circular tour of Bakewell while we caught up. There was some confusion over the route but it was decided to head to Hassop and Calver. Here, Dan N turned off for leek so nice to see him out for a while. We carried on but a stop was made to decide if we wanted to continue to Longshaw or turn left for Eyam. As we were late, we headed for Eyam where we soon made wellcome by the owner and the coffee was soon flowing as was the food.
It was decided to head back by a more direct route so we headed to Ashford and to Sheldon Bank. Here myself and Nick D took on the climb and I managed to pass him. We re-grouped at the top and carried on in to Monyash and on to Parsley Hay. Nick D flew past me on the descent but I could not attack due to laughing too much, a great effort. Three riders rode back via Hartington while the rest carried on to Crowdecote and Longnor. We headed for Newtown and Morridge before dropping in to Thornclife and Leek at 2.30pm after a fifty five mile ride. Thanks to Dave M and Rich C for leading the ride.
Nick A, Eternal second to Andy B (sigh)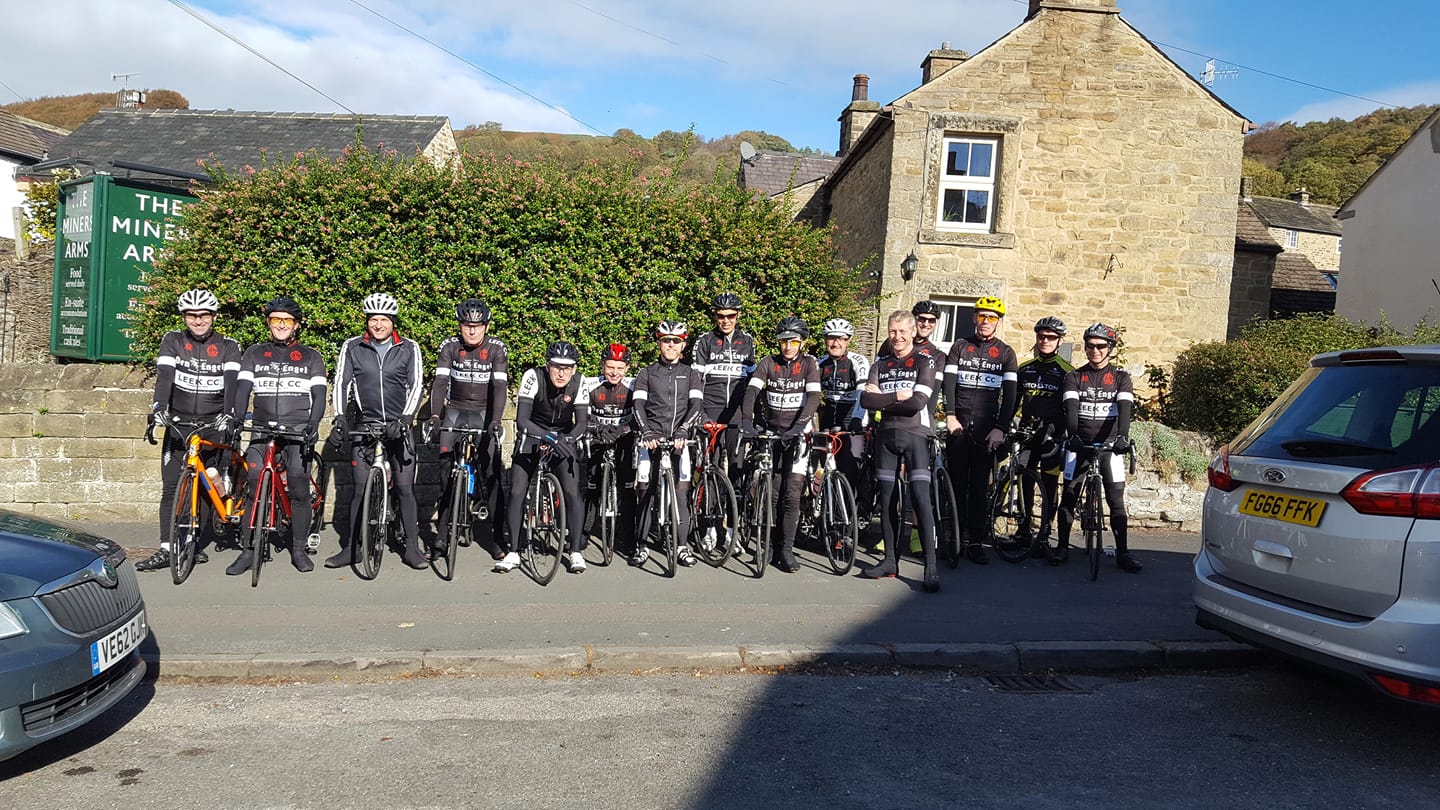 Also below is a short video from the Thurday night's fast group ride, thanks to club rider Steve Briggs for the footage. Click below to take a look