On Sunday the 6th of October. With great weather & conditions eight club members & three guests competed in the LeekCC Club Hill Climb Championships held on the famous Gunn Hill three miles outside Leek. Rob Howson(Leek CC) came out the winner on the day with a time of 5.53, followed by Ben Norbury(Congleton CC) and Rich Coates(Leek CC). Congratulations to Rob and well done & great effort to all the riders who competed.  A thank you from the club must go to Ruth,John,Phil,George & anybody else who helped put on the very successful event.
Results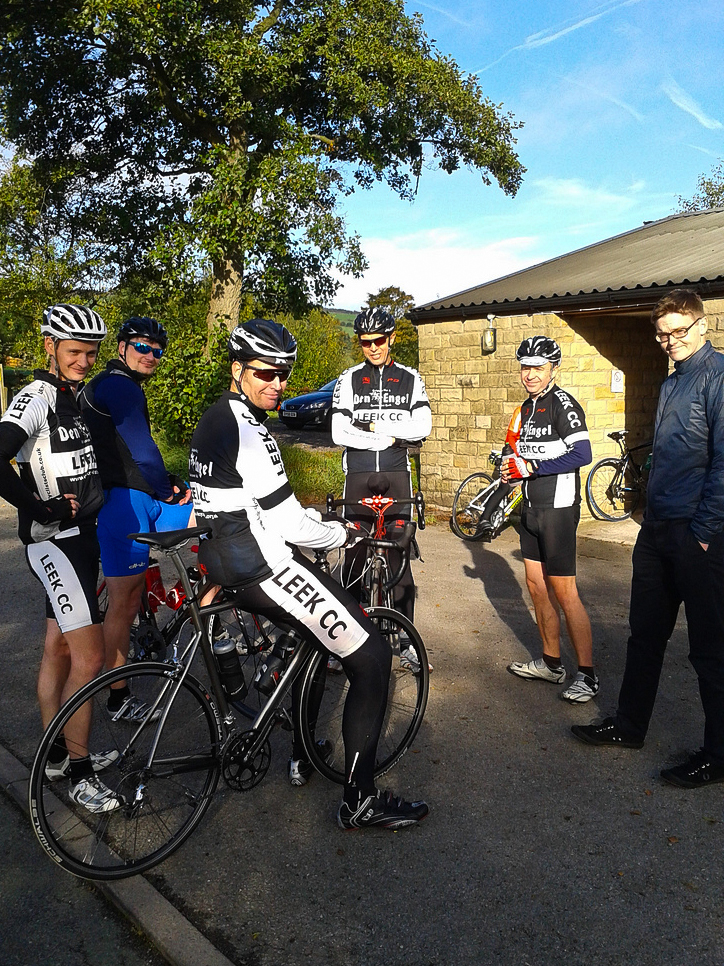 The riders talking tactics ahead of the Climb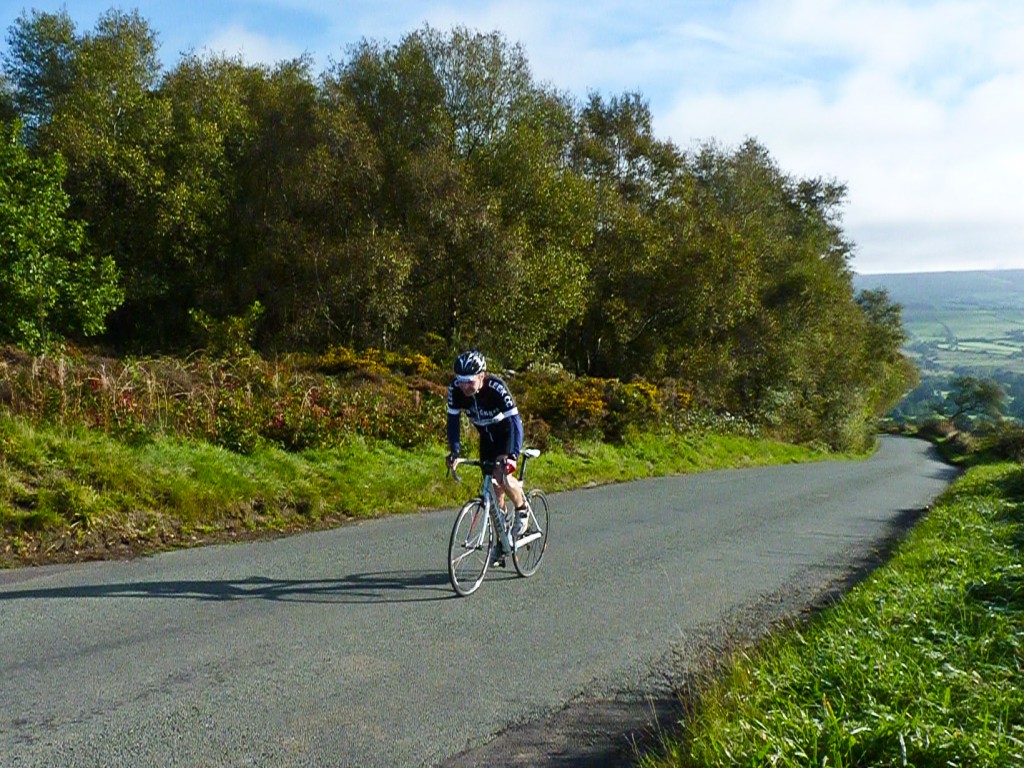 Club Member Paul Barrett on his way to the summit.