The majority of the club took part in the Dougie Mac ride so eleven riders met up in Leek to go out for a short ride. There was a route to Flash but there was another route suggested so we split in to two. We headed out along Abbey Green to Meerbrook and up Gun Hill and in to Allgreave before climbing to Flash and descending at quite a pace in to Longnor where there were a few groans when we turned left to head to Glutton Bridge and in to Earl Sterndale before reaching Long Dale and Hartington. We arrived at the cafe to sit indoors before deciding to enjoy the warmth outside. The other group headed out along Thornclife and Hartington before reaching Flash.
We headed back along Hulme End and Sheen before dropping in to Longnor again and up to Newtown. Here Rich C showed amazing bike control when his pedal struck gravel but he soon had it under control despite a slight cut where he hit the front brake. We climbed to the Mermaid and dropped down in to Thornclife but here I left the group to ride back to Biddulph so am unable to record the time back and mileage. Thanks to Phil G for leading the ride and it was nice to Aide H back out.
Nick A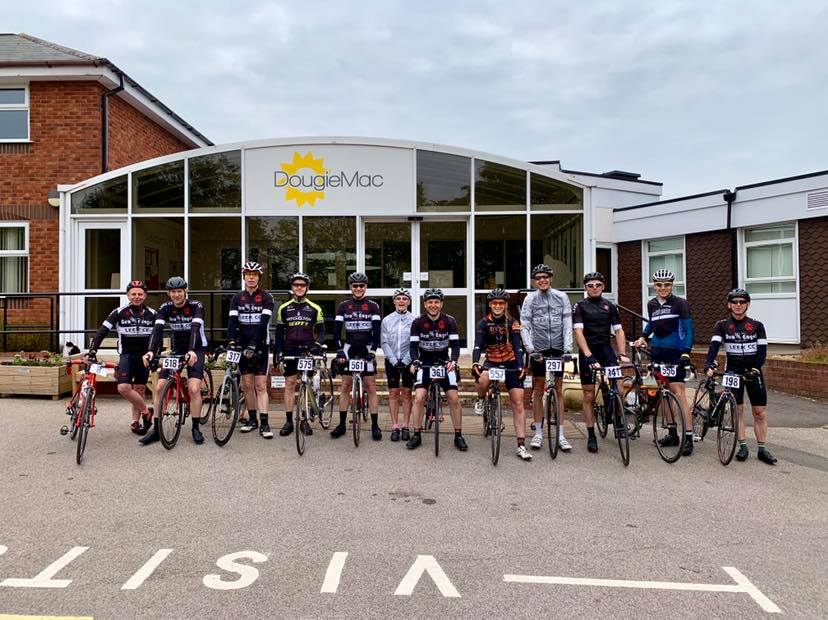 All our riders who took part once agian in the Dougie Mac Charity Ride, raising money for the hospice.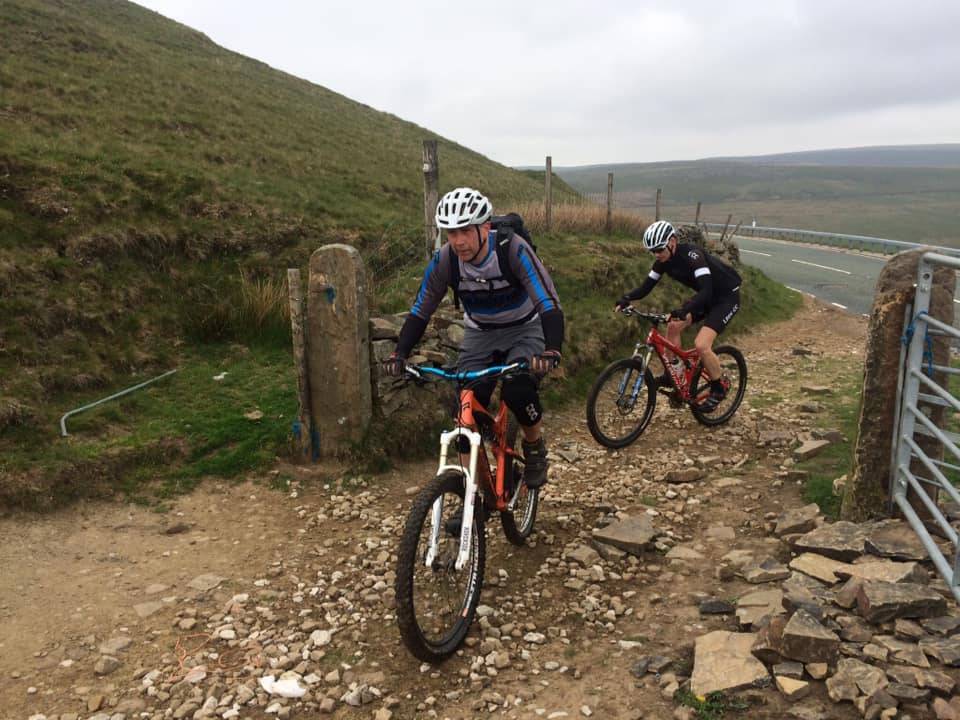 Also a number of club riders enjoyed a mountain bike ride into the Peak District, taking in the three shires head and Macclesfield forest. thanks to Dan Noble for leading the ride.