Sunday 6th of October

twelve riders set out for Eccleshall via Leekbrook, Cheddleton, Consall and Dilhorne. Shaun D and myself pulled off to head for Denstone as we were not keeping up. The rest of the group continued to the artisan Cafe and returned home via Barleston, Roughclose and Western Coyney, Cheddleton and Leek. Ride leader was Rich C.
Nick A
Sunday 13th Of October,
Gun Hill TT four brave riders took part as the cold, wet weather put everyone else off including myself. Ten riders then set out for Morton via Rushton Spencer and Gawsorth and Siddleworth before reaching the cafe. We rode back via Congleton, The Cloud and Biddulph Moor before reaching Rudyard and Leek. Phil G was ride Leader while Sean M provided the soundtrack of Simon And Garfunkel with his constant whisling!
Nick A
Sunday The 19th Of October,
The main group went to Audlem while the B group set out for Monyash ridding out along Buxton Road and in to Thornclife and along Mooridge before dropping in to Longnor and Earl Sterndale before reaching Monyash and the Old Smithy Cafe.
We rode back via Parsley Hay and Longdale before riding through Hartington and Hulme End and the climb up to Butterton and in to Oncecote. We dropped back in to Thornclife and back in to Leek. Rodger G was ride leader and it was nice to see Alison H back out with the group. We did have a new rider William W but he was struggling so pulled of on the way out but we hope to have him back out with the group soon.
Nick A
Sunday the 27th Of October,
A large turn out of fourteen riders set off in two groups for Tissington so I set out with the B group via Thornclife and Warslow and Hulme end before heading to Alstonfield and Parwich before reaching Tissington.
We had a wait to be served as the main group had just sat down as we arrived but soon we found a table to join in. We rode back via Thorpe and Mappleton and Blore before climbing up to Cauldon Lowe and Ipstones Edge before dropping down in to Bottom House and Bradnop and back in to Leek. Rodger G was ride leader and it was good to see Alex C back out with the main group after a absence due to university commitments.
Nick A
Sunday The 3rd Of November,
sixteen riders set out for Jodrell Bank while the main group set out for the new cafe at Millers Dale station. We rode out via Bosley, Marton and Stretham and Goestry before reaching Jodrell Bank.  The coffee there was much commented on as it was so good.
We rode back via Lower Withington and Sissingtonand Warren before reaching Gawsorth and Rushotn Spencer and back in to Leek. Andy B and Rodger G led the ride.
Nick A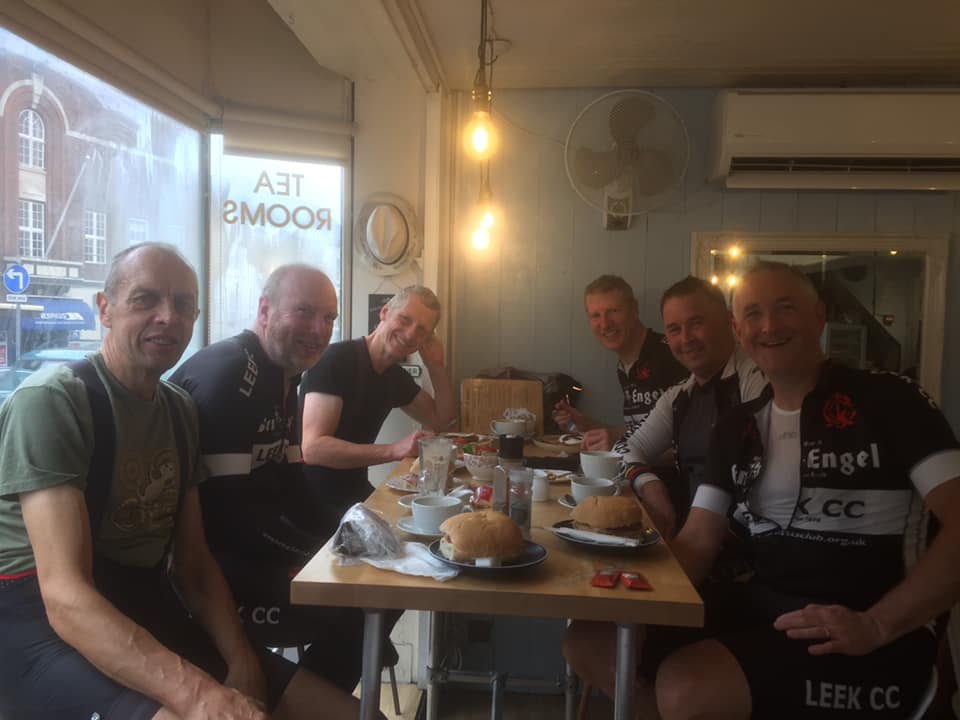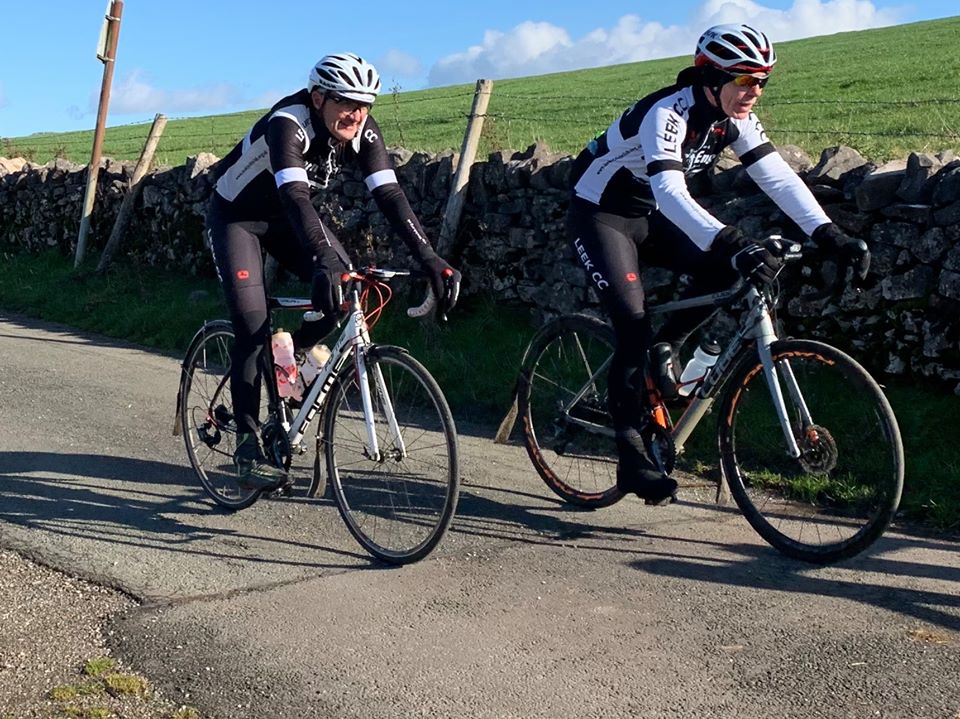 ---